Strive Media at the NAB Show Las Vegas 2018
This year we are attending the NAB Show 2018 in Las Vegas! Are you there too?
Great! Let's meet.
Strive CDN decides to take the leap over the pond from Germany to the US to be part of the NAB Show 2018 in Las Vegas from April 7th 12th.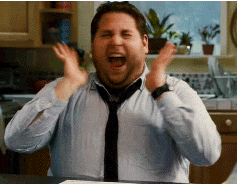 Are you excited? That's okay, so are we!
We are looking forward to be at the NAB
Since we launched the new version of Strive in January 2018, we got a lot of feedback and requests for meetings from our customers and interested organizations. We are happy to finally meet you guys! Some of you for the first time, some of you again after quite some time!

The NAB pledges to be the place to let your creativity run wild:
We want to get to know what's new in industries like Film, Mobile, Television, Video and of course live events. There will also be a huge panel about eSports and Sports Entertainment, two aspiring sectors of online content delivery. We are looking forward to walk through the halls, filling our heads with plenty of information and having a great time!
If you are interested in having a chat with us during the days of the NAB feel free to klick the button below an plan a meeting: